Waiting on Wednesday is a weekly event hosted by Breaking the Spine. It spotlights upcoming releases that we are eagerly anticipating. This week I am anticipating: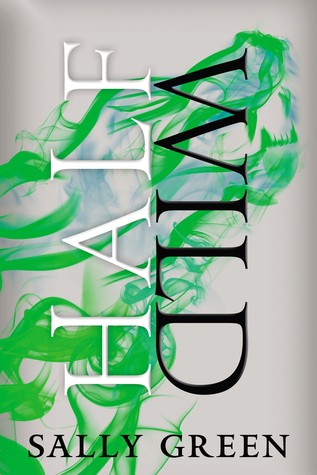 Half Wild
Sally Green
Expected publication: March 24th 2015 by Viking Juvenile
Goodreads synopsis: "You will have a powerful Gift, but it's how you use it that will show you to be good or bad."

In a modern-day England where two warring factions of witches live amongst humans, seventeen-year-old Nathan is an abomination, the illegitimate son of the world's most powerful and violent witch. Nathan is hunted from all sides: nowhere is safe and no one can be trusted. Now, Nathan has come into his own unique magical Gift, and he's on the run–but the Hunters are close behind, and they will stop at nothing until they have captured Nathan and destroyed his father.

I read the first book in the beginning of this year and liked it a lot. It wasn't your usual "boy/girl gets powers, evil happens, boy/girl beats the evil" witch book. Also the covers of these books are so beautiful! I love the colors of this cover and the way they make the wolf in it.
What books are you anticipating to be released? Tell me on the comments!